Continuing yesterday's cat theme: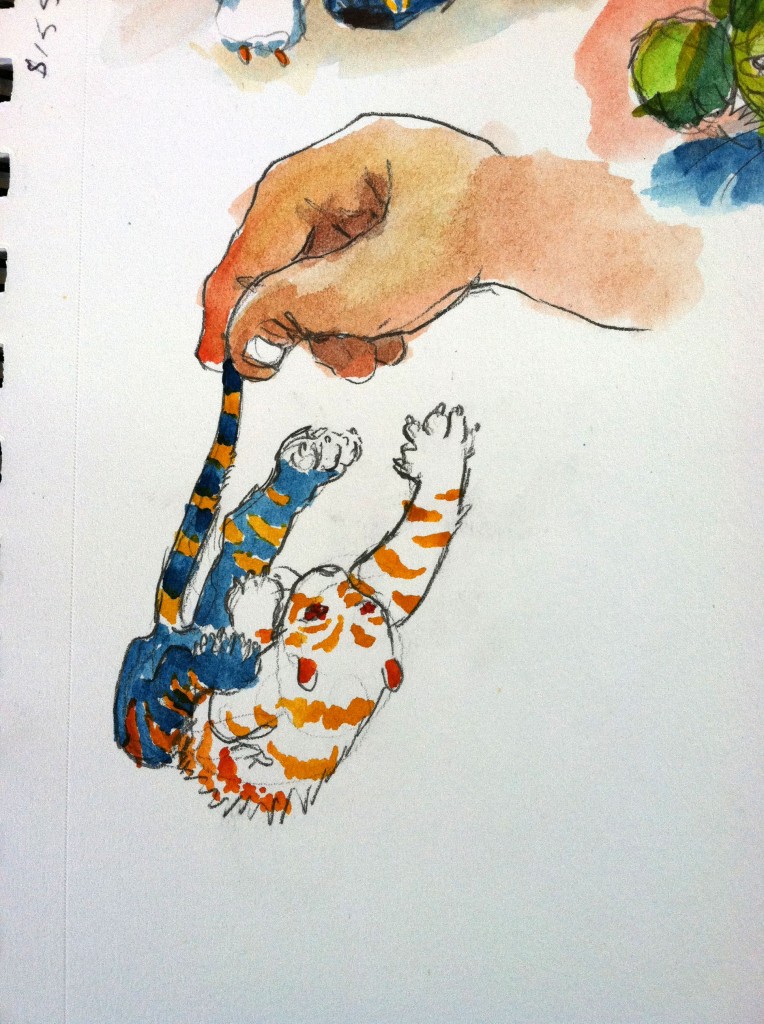 I like this one more and more. I think I'll try again in greater detail. And the color on the cat's torso isn't finished. This is why I love the train.
---
Here's an über rough animation on the idea: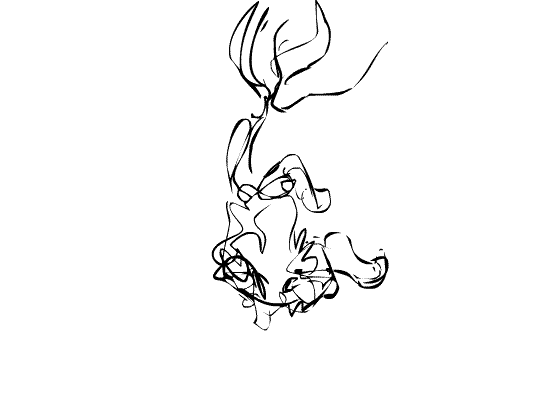 P.S. I'll post 2-24 thru 26 later. I got my scanner back online, and I scanned the drawings, but I've gotten so used to posting from the phone that I forget while I'm at the computter.